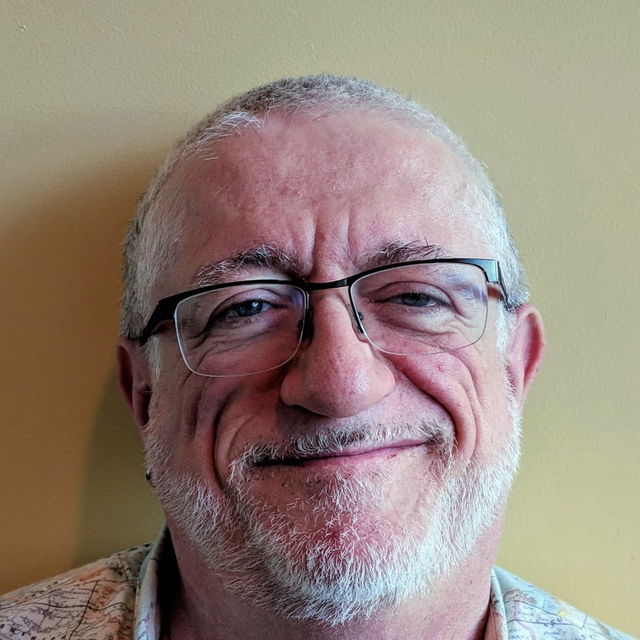 Instruktör
Larry Goldfarb, Ph.D.
Santa Cruz, California - Trainer since 1983
Den här sidan har inte översatts till svenska. Det är därför delar av den visas på engelska. Du kan välja ett annat språk genom att klicka på språkknapparna här ovan.
Larry Goldfarb, Ph.D. is a movement scientist, certified Feldenkrais trainer, pioneering educator and author.
A practitioner for over thirty years, Larry has taught ATM in a wide range of contexts including rehabilitation, the arts,
education, and on-the-job injury prevention.
Larry directs teacher trainings and post-graduate courses, as well as mentorship programs in North America, Europe,
and Australia.
Beyond the illuminating models he developed to articulate the method behind the Feldenkrais method, making it easy to understand, Larry is highly regarded for his warm and personal teaching style. He maintains a private practice based in Santa Cruz, California.
"Teaching is not about imparting information; it's about making learning irresistible"- Larry Goldfarb
---
Fotografi
photo of Larry Goldfarb – © Patricio Simon