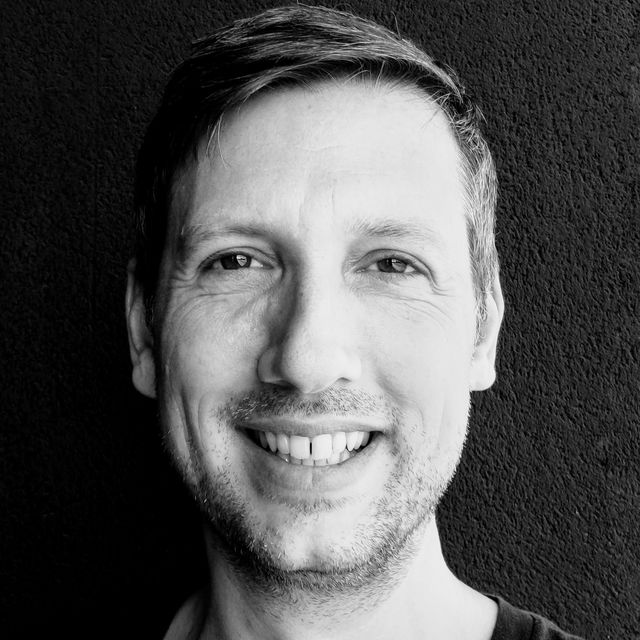 Ledare och grundare av Institutet
Patricio Simon
Den här sidan har inte översatts till svenska. Det är därför delar av den visas på engelska. Du kan välja ett annat språk genom att klicka på språkknapparna här ovan.
A neuropsychologist by trade, Patricio came into contact with the Feldenkrais Method during his university studies and was instantly hooked by the effectiveness and beauty of this way of working with human beings.
While enrolled on the teacher training program, Patricio began to collaborate with numerous other programs throughout Germany and organized advanced training courses for Feldenkrais practitioners, working 6 months per year with the best teachers of the time.
Upon graduating from his training program, Patricio had already experienced teaching numerous ATM classes and workshops in different cities in Germany and gained extensive and invaluable experience working alongside ergo- and physiotherapists, dentists, nurses and even golf-pros.
For more than 4 years Patricio has also worked as a neuropsychologist in a neurological hospital when, due to his prior experience organizing Feldenkrais training courses, he was approached to assemble the very first Feldenkrais teacher training in Madrid/Spain. In what proved to be a successful collaboration, Patricio inaugurated together with Paul Newton the Instituto Feldenkrais España in 2009.
For more than 10 years Patricio has also been collaborating with Michael Krugman, the founder of the Sounder Sleep System™ and has successfully helped to train Sounder Sleep Teachers in Germany, France, Switzerland, the USA and the Netherlands. Enriched by his experience as a Feldenkrais Teacher and a neuropsychologist, Patricio has also taught hundreds of people how to use the Sounder Sleep System™ to improve their sleep and overcome insomnia.
Patricio lives in Madrid/Spain and in Hamburg/Germany, and travels to the training programs in Barcelona, San Sebastian, Malaga, Lisbon and Stockholm.
---