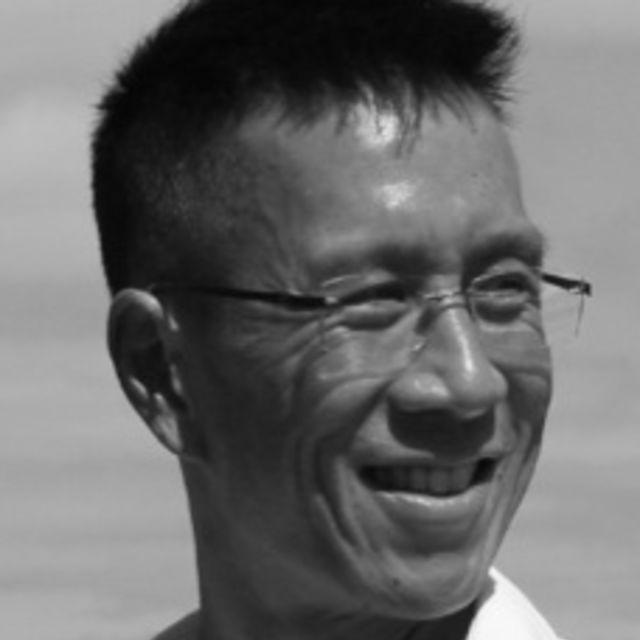 Medarbetare
Edward Yu
Lisbon, Portugal
Den här sidan har inte översatts till svenska. Det är därför delar av den visas på engelska. Du kan välja ett annat språk genom att klicka på språkknapparna här ovan.
Edward Yu is a writer, former triathlete, and perennial student of bagua masters, Li Xueyi and Ge Guoliang. In addition to studying traditional Chinese martial arts and Feldenkrais (graduating from the Manhattan 1 Training in 2002), he has made brief (and sometimes painful) forays into boxing, kickboxing, and judo. Edward has taught in various locales in the US, Europe, and China, and worked with a variety of people including professional athletes and dancers. His publications include: Slowing Down Faster: A Sense-able Approach to Movement (North Atlantic); and The Mass Psychology of Fittism: Fitness, Evolution, and the First Two Laws of Thermodynamics (Undocumented Worker Press).
Like his favorite early 20th Century German dissident, Edward feels at home wherever there are clouds and birds and human tears.
---